Pharr RV Service Department
State-Of-The-Art RV Service Center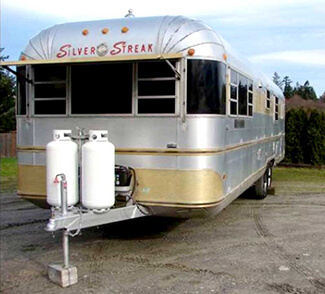 Pharr RVs is proud to feature a State-Of-The-Art RV service facility with knowledgeable RV technicians and a friendly, helpful staff. If you want the best quality service and repair for your RV, call us or schedule an appointment and we'll make certain that we can be of service to you!
Pharr RVs Service Department specializes in:
Full Body Shop Service
Insurance Estimates
RV Appliance Repair
Wheel Bearing Pack Work
Glide-out Room Repair
Awning Repair
Hitch Work (both fifth wheels and travel trailers)
RV Inspections
Texas RV Inspections
Call us at 806-765-6088 or contact us today to schedule your RV inspection at Pharr RVs.
Our friendly experts and technicians will make sure your RV is ready to pass any inspection and regulation test. Just schedule your inspection today, we'll take care of the rest.
Inspection Regulations
In the State of Texas your inspection for your new motorhome is only good for two years.
After that, your motorhome must be inspected on a yearly basis.
Find more RV inspection regulations and more at the Texas DMV website.
Schedule Service
We can help you keep your RV in pristine condition! If you have any questions or concerns about servicing your motorhome or trailer, feel free to call us at 806-765-6088 and we'll be happy to help you over the phone or assist you in making an appointment. Come talk to us about how to best maintain your investment and learn more about our available services!
Call, visit, or contact us today. We're here to help.